ProductDyno is a powerful tool for digital product creators and online entrepreneurs. It offers a range of features to help users manage and sell their products online, all in one place. This is a powerful, all-in-one platform that allows businesses to easily sell, protect, and deliver digital products. With it, businesses can easily create and sell products such as ebooks, software, and membership sites, as well as manage customer accounts and payment gateways.
What is ProductDyno?
ProductDyno is a platform that allows users to sell, deliver, and manage their digital products. It is designed to be user-friendly and easy to use, so that even those who are not tech-savvy can navigate it with ease.
Features of ProductDyno
They offers a range of features that make it a one-stop shop for digital product creators. These features include:
Digital product delivery: ProductDyno allows users to deliver their digital products to their customers quickly and easily. It supports a variety of file types, including PDFs, audio and video files, and software.
Customer management: They includes tools for managing customer information, including the ability to add and edit customer profiles, track purchases, and send newsletters and promotional emails.
Sales and marketing tools: ProductDyno includes a range of sales and marketing tools, such as the ability to create landing pages and sales pages, as well as integrate with popular payment gateways like PayPal and Stripe.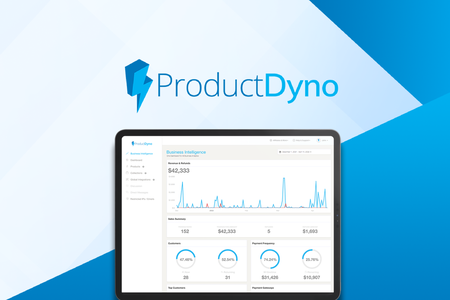 Affiliate management: They includes an affiliate program management feature, which allows users to recruit affiliates to promote their products and earn commissions. It includes tools for tracking affiliate sales and managing commissions.
Integrations: They integrates with a range of other tools and platforms, including email marketing services, webinar platforms, and more. This allows users to connect all of their business tools in one place and streamline their workflow.
Pricing for ProductDyno
ProductDyno offers a range of pricing options to suit the needs of different users. It has a free plan that includes basic features, as well as paid plans that offer additional features and support. The paid plans start at $27 per month and go up to $67 per month.
Conclusion
Overall, ProductDyno is a powerful and comprehensive platform for digital product creators and online entrepreneurs. Its range of features and integrations make it easy for users to manage and sell their products online, all in one place.